Airports
e-Mission Control Helps Airlines with Electric GSE Earn Revenue
With millions of passengers flown each day and billions of pounds of freight moved per year, US and Canadian airports depend on ground support equipment (GSE) to keep flights moving smoothly. As airports continue to electrify their fleets of GSE they will benefit from greener operations.
Unlike seaport equipment (i.e. cargo-handling equipment, yard trucks, etc.), which are already qualified for clean fuel programs, airports operate differently and require extra steps to qualify for the same clean fuel programs. At e-Mission Control, we work with airports and their tenant airlines on the engineering analysis required to determine necessary energy equivalences between diesel and electricity. e-Mission Control helps airlines with electric GSE start earning revenue through clean fuel programs by establishing an energy economy ratio (EER) which is necessary to receive incentives.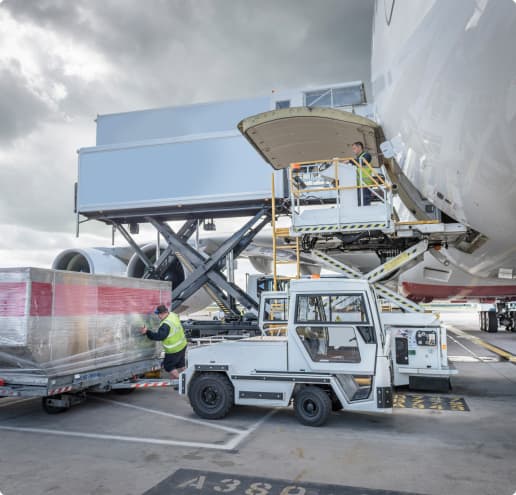 Airport Fleets of Electric GSE can Include:
Container Loaders
Pushback Tractors
Lavatory Trucks
Potable Water Trucks
Belt Loaders
Luggage Tugs
For more information about clean fuel programs and how your airport can start earning credits for your electric ground support equipment (GSE), contact us today through our request consultation form or at 1-833-ZeroCO2 (1-833-937-6262).